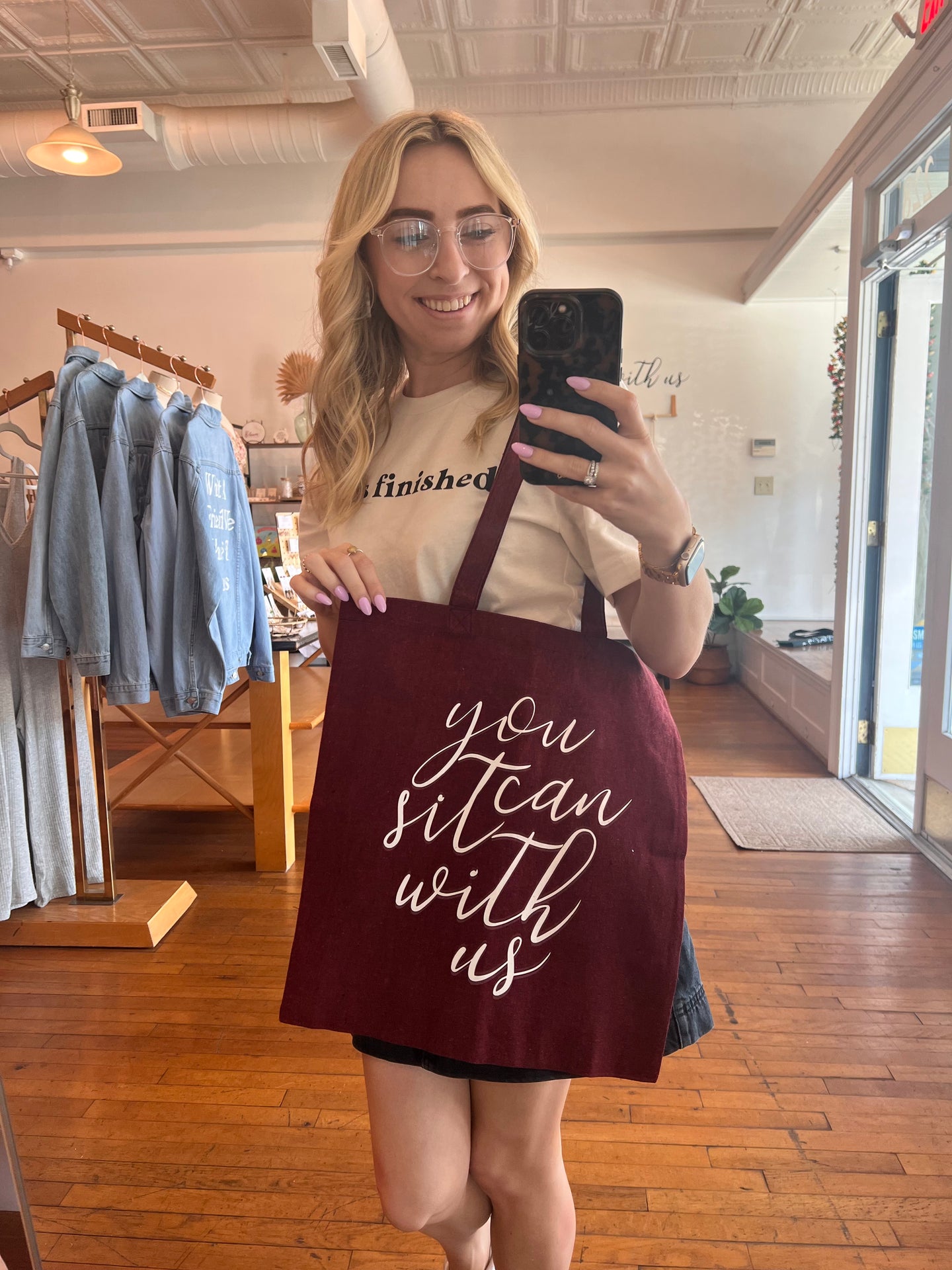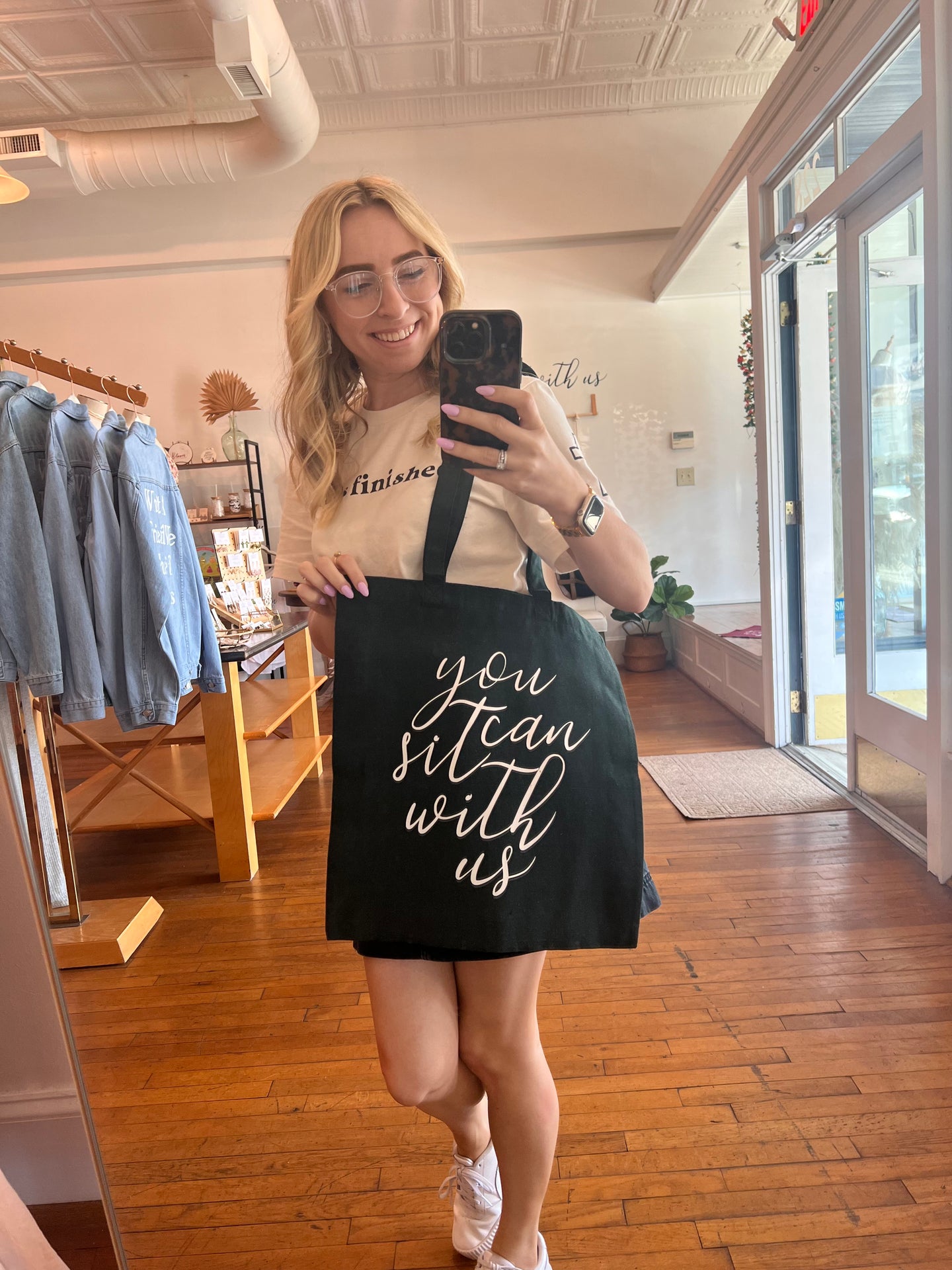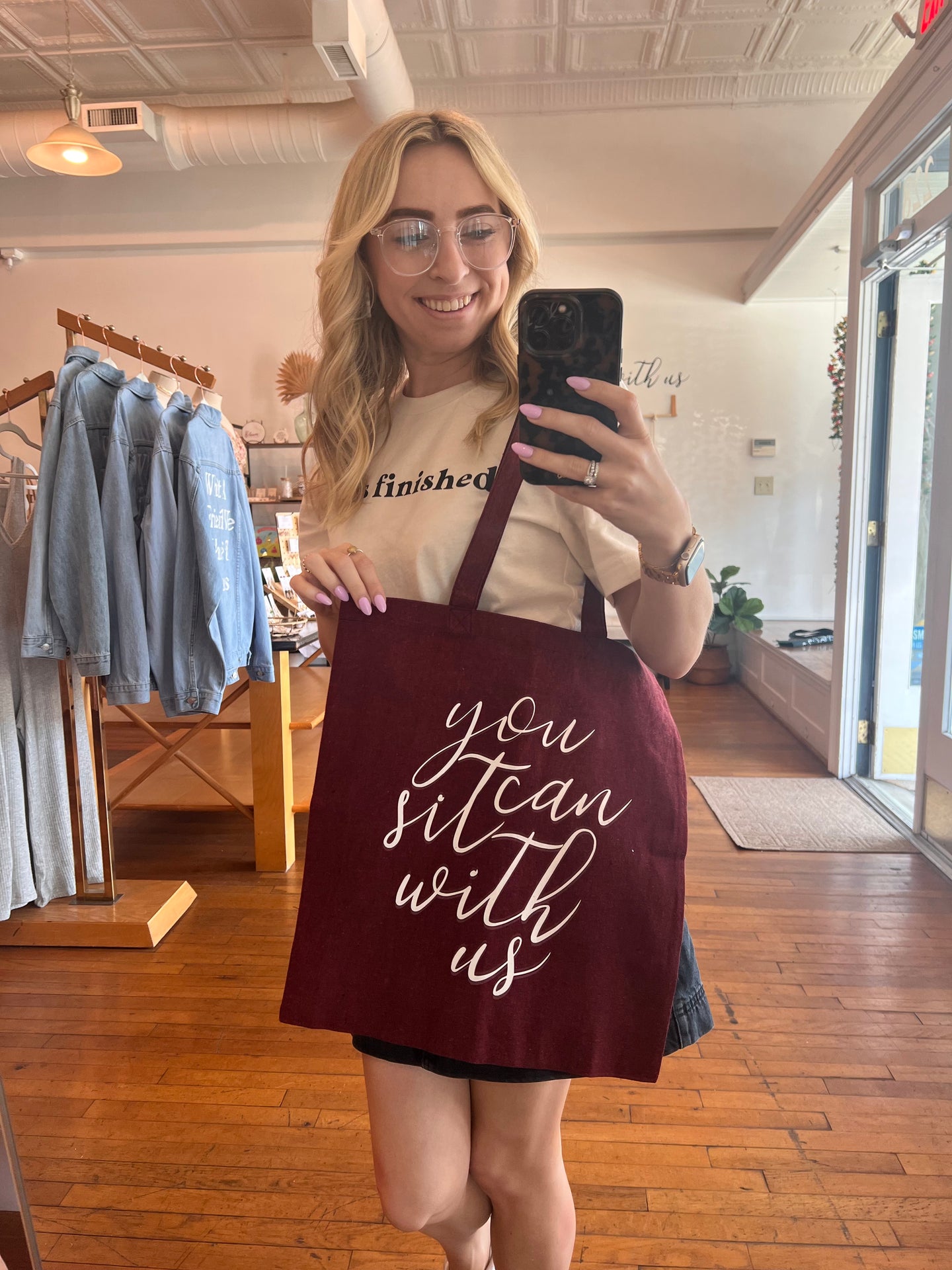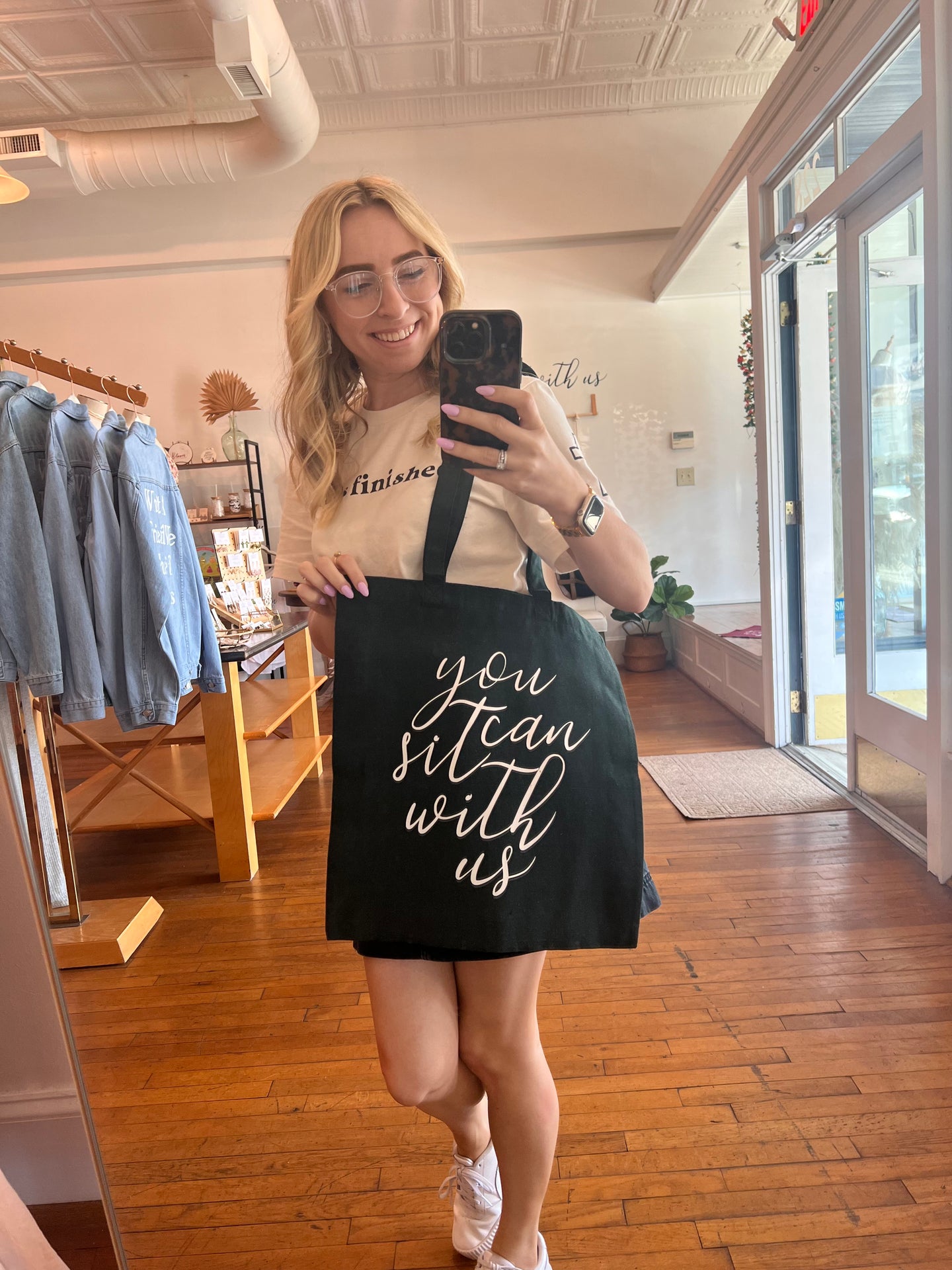 You Can Sit With Us Tote
Regular price
Sale price
$15.00 USD
Unit price
per
Sitting with those who have hurt you, those who see things differently than you, and those you know that don't like you is anything but easy. I remind myself in those situations "WWJD"? He'd do it anyways. He knew that those who hurt others, are hurting. He knew better than anyone else that's walked this earth what it was like to be hated even whenever He did things perfectly. Not that he condoned the behavior, but He loved them anyways. He met them where they were. He wanted to help correct them and build a relationship with them.
That's how You Can Sit With Us began because I know what it feels like to be exiled from church, to be talked about as soon as I got up from a table, and I know what it's like to sit with others I don't see eye to eye with. But I have done it, even if my flesh told me not to. I did it because that is what Jesus would do. And I vow to you that any ungodly behavior is not bred here at TDB.
We believe each one of you has a place at our table despite where you're at in life and despite your past. God has placed you here for a purpose, on purpose. He desires your time and for you to lay it all down at his feet. We want to walk alongside you in your walk with Christ and be there through the craziness of this world. Just as God has called us to do. So while we are a boutique, this is our heart behind what we do. To encourage and equip you to be who God created you to be, with confidence.. and of course a cute outfit or accessory can help with that.
Return & Refund Policy

Our initial goal is to make sure you are happy with your order, keeping you in good hands throughout your entire shopping experience and order process here! Merchandise may be returned within 7 days from the date of the order is received for a store credit. All merchandise must be returned in NEW CONDITION (unwashed, unaltered with the original tag attached.) Any return received with makeup stains, deodorant stains, pet hair or smoke will be refused and returned to you and is subject to a shipping charge. All store credit issues is ONLY for clothing and will not be accepted for any accessories. Also, all graphic tees or sweatshirts along with basics (camis, tanks, bralettes, etc) at FINAL SALE.
Shipping Info

We ship within 1-3 business days of the order being placed.
Share